When Should a Child First Visit a Pediatric Dentist Clinic?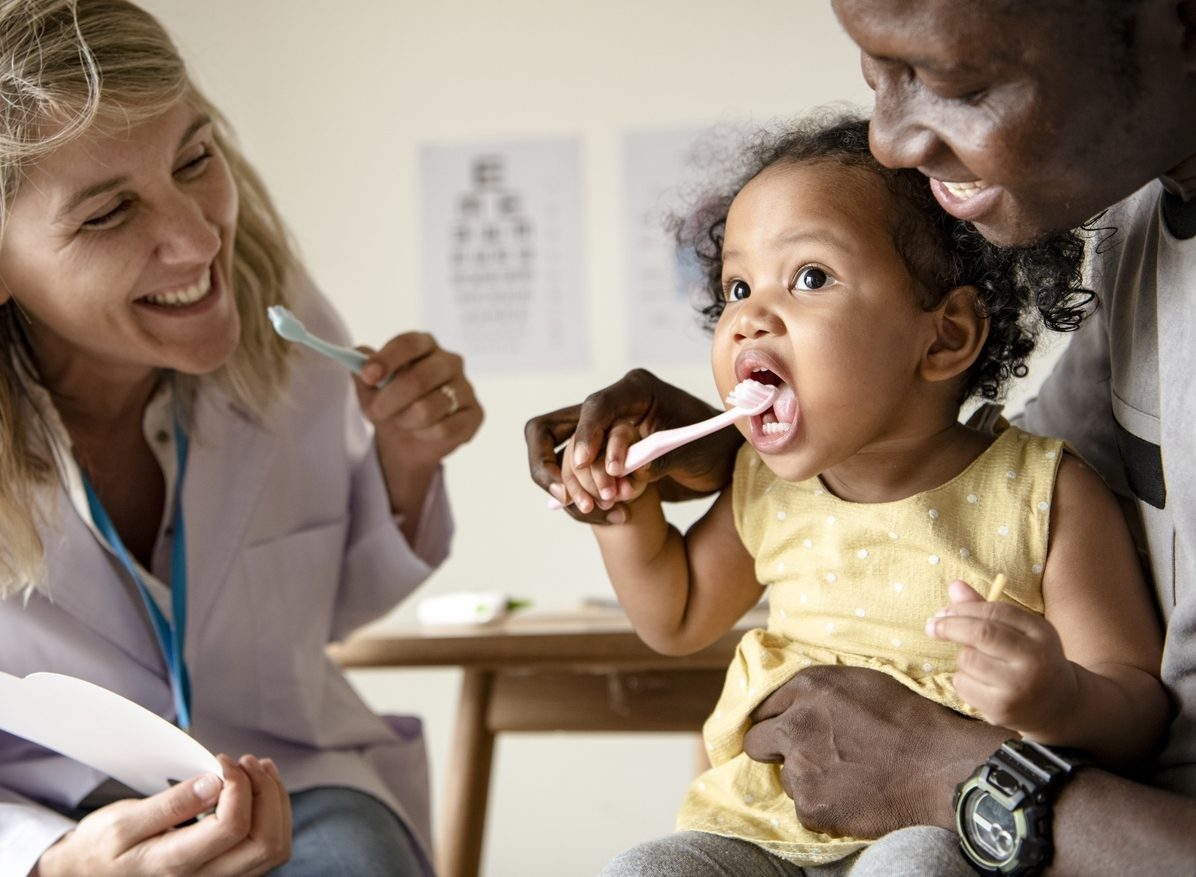 Most children visit a dentist far later than is recommended by dental professionals.
According to the Canadian Dental Association, your child should have their first dental exam at the age of 2 unless there are visible issues in the mouth or the child is in discomfort. Though it may seem early, your pediatric dentist clinic can give you information on:
Infant mouth cleaning practices
Baby bottle tooth decay
Teething
Impact of thumb sucking on development and alignment of teeth
Pacifier habits
After the first visit, a dental exam every six months will ensure the healthy development of their teeth and allow your dentist to catch and rectify small problems early. Call us today to book your little one's first appointment.
Why Are Milk Teeth So Important?
Most parents wait until there's a dental issue before visiting a pediatric dentist's clinic. After all, the milk teeth will just fall out and be replaced, right?
It's imperative for the milk teeth to stay in place and healthy before they're lost naturally for the following reasons:
Milk teeth are needed for normal growth of the jawbone, giving your child's face its shape and form.
Milk teeth make space for permanent teeth so they can grow in the right direction and in proper alignment. Mispositioning of teeth can lead to TMJ issues, facial asymmetries, and chewing difficulties.
Decayed primary teeth can lead to problems chewing, leading to pain, discomfort, and abscesses in affected teeth.
Milk teeth aid in the development of speech. Without healthy and properly aligned teeth, your child may face problems articulating certain words.
The goal is to have your child's teeth evaluated before there is a problem with his or her teeth. Moreover, starting pediatric dental clinic visits early can help prevent and alleviate the fear of the dentist.
What To Expect at Your Child's First Visit to the Pediatric Dentist Clinic
At your child's dental appointment, a pediatric dentist will:
Examine your child's mouth, jaw, and teeth to ensure they're developing properly
Check for any tooth decay and clean your baby's teeth
Answer all your questions regarding your baby's teeth and oral health
Show you how to properly clean your child's teeth (thoroughly cleaning those tiny little mouths isn't always easy)
Discuss diet and recommend oral care products
Tip: Don't schedule an appointment during nap time. Morning appointments work great for most kids because they're alert and cooperative. But you know your child best. Pick a time when they're well-rested and explorative.
Also, if your child cries or wiggles a lot during their first visit, don't worry. It's only natural. Any good pediatric dentist clinic will make every effort to ensure your toddler's visit is as happy and comfortable as possible.
Making Your Child's First Appointment at Millrise Dental Clinic
We always welcome parents to bring their children to our offices before their first dental visit to ease any anxieties and get acclimated to the clinic and the staff. To book a meet and greet or schedule your child's first appointment call us today!